Our Safety Practices

Learn about the sanitation and safety practices that we have implemented at our Warsaw practice.

Welcome to Dental Solutions

A Family-Friendly & Patient-Focused Practice
Establishing a relationship with a dentist who can meet all your loved ones' oral health needs is essential. At Dental Solutions in Warsaw, IN, we have provided a comprehensive range of general, restorative, and cosmetic dentistry services to the community since 2000.
Our wide range of services gives you the unique opportunity to receive all the care you need under one roof. Often, you have to coordinate with several offices in order to receive comprehensive treatment. At our office, you can receive regular cleanings and checkups, teeth whitening, wisdom tooth extractions, dental implant surgery, and more, all in one home-like office.
Our staff
has bilingual team members, including Dr. Stofer, here to assist Spanish speaking patients throughout their dental treatment. Dental Solutions go out of our way to offer the best customer service. Everyone deserves the individual attention and focus they deserve.
Why Choose Dental Solutions in Warsaw?

Advanced Technology

We are committed to using the latest and most effective tools, techniques, and materials to improve your oral health, function, and appearance. Some of the advanced services we offer include digital X-rays and high-quality porcelain restorations that are virtually indistinguishable from natural teeth.
Comprehensive Care for the Whole Family

Dental Solutions offers a comprehensive scope of services designed to improve and maintain your oral health. Whether you are a teenager interested in straightening your teeth with Invisalign® or an adult who needs to address tooth loss with dental implants, we are prepared to help.
Dental Implant Surgery

Dr. Stofer is one of the few dentists that offers all phases of dental implant treatment under one roof, from your initial consultation to oral surgery and the placement of a natural-looking restoration.
"I Highly Recommend Going to Dental Solutions"
Dental Solutions is amazing! From the doctor to the administrative staff, they have made our family feel very welcome and cared for. They take a special interest in our autistic son to make sure that he is comfortable and not over stimulated and he actually enjoys coming in for his cleanings with Abby! She is the best! Thank you so much to all the staff! You do great work every day!!

View On Google
I had two extractions done this afternoon and the staff and Dr.Stofer made me feel so comfortable.
I was well taken care of.
I was nervous about my procedures but I was put at ease right away. I had little to no pain at all. Which was wonderful!
I highly recommend going to Dental Solutions for your dental needs from now on.
View On Google
As a family-friendly dentistry practice, we are committed to providing compassionate, patient-focused care. We achieve this goal by providing a comprehensive range of services and customized treatment plans that meets each individual's unique needs.
Meanwhile, you'll love the comfortable amenities at our office. From our coffee bar and comfortable seating to our playroom for children, you and your family can expect each and every visit to be relaxing, enjoyable, and beneficial.
We accept most insurance plans and can help to coordinate financing for any out-of-pocket expenses.
To request an appointment with a skilled dentist, contact our dental practice online or call us in Warsaw at:
An Extensively Trained Dentist
Who Truly Cares About Your Smile
Dr. William B. Stofer is committed to the strictest standards of excellence, from the implementation of state-of-the-art technologies that help place dental implants with extreme precision, to personalized customer service that allows you to feel at home in his office.
Dr. Stofer belongs to the American Dental Association, Academy of General Dentistry, and the Indiana Dental Association.
He graduated from Indiana University, and is deeply involved in the local community. Dr. Stofer writes a column in the local paper called "Ask Dr. Bill," allowing you to learn about oral health on a candid public platform.
Dr. Stofer Featured on WNDU
A One-Stop Shop
for Dental Care
Cosmetic
Periodontal
Restorative
General
Abby is a wonderful dental hygienist! She has a great personality and is so very kind. Dr. Stofer is a great dentist! He has a great sense of humor and has a great personality. I always recommend them to anyone looking for a dentist. I enjoy my visits.

View On Google
I was so impressed by everyone in the office. Smiling faces and super caring staff made for a great visit. Definitely felt at ease that my 13 year old son was getting top notch care. I appreciate that the experience wasn't a scary one for him. Looking forward to his next visit in 6 months.

View On Google
Contact Our Dentistry Practice

If you want to improve the health, function, or appearance of your smile in comfort, don't hesitate to reach out to our team today. We offer comprehensive care from our modern practice in Warsaw. Contact Dental Solutions online or call us at:
A Closer Look at Dental Implants

Dental implants are the best tooth loss solution for several reasons. For instance, they are the only treatment that replaces the tooth roots. As a result, the jawbone continues to be stimulated and receive nutrients, preventing the jawbone recession and facial collapse that is common among people suffering the effects of long-term tooth loss. In addition, dental implants anchor crowns, bridges, and dentures directly to the jawbone, resulting in the most stable and secure restoration possible.
At our office in Warsaw, Dr. Stofer uses the Planmeca ProMax® 3D Max system to meticulously plan your surgery for more precise dental implant placement. After oral surgery, a three- to six-month healing period is required to allow the implants to integrate with the surrounding bone and soft tissues. Once this process is complete, we will attach your natural-looking restoration. We will then send your design specifications to a lab for fabrication. Read more about the cost of dental implants and immense value of treatment.
The Importance
of Oral Health
We offer a comprehensive scope of services designed to improve and maintain your oral health. Evidence suggests that the health of your teeth and gums has a direct effect on your overall health. Being able to depend on your dentist to provide in-depth checkups and sophisticated treatment is one of the simplest ways to avoid many health complications. Dr. Stofer is dedicated to helping you and your family experience the important benefits of outstanding oral health.
Our Commitment to Patient Comfort

Sedation Dentistry

Anxiety should never prevent anyone from seeking appropriate health care. To allow you to fully relax throughout treatment, we offer sedation dentistry, including IV sedation, oral conscious sedation, and nitrous oxide. We also specialize in pediatric sedation, catering to the needs of our younger patients.
Gentle Approach

We understand that a gentle touch and pleasant environment contribute to your dental experience. That is why our team will take a gentle approach when administering cleanings and treatments, and we are prepared to explain each step of the process so you feel comfortable and know what to expect.
Digital X-rays

You can also relax knowing that we use digital x-rays at our Warsaw office. This approach is safer, provides virtually instant images, and gives your dentist a high-definition look at the state of your teeth, gums, and other tissues. This enables us to complete your exams and treatment plans more effectively and efficiently.
Our General Dentistry Services
From small children to grandparents, we all share one common need: quality dental care to keep our mouths healthy. As your general dentistry needs change throughout your lifetime, our practice adapts to provide you with the appropriate care. Regardless of the services and treatment you choose, we practice an unwavering commitment to personalized care with a genuine interest in preserving and improving your overall health. A focus on patient-centric care allows us to establish lifelong relationships with you and your family.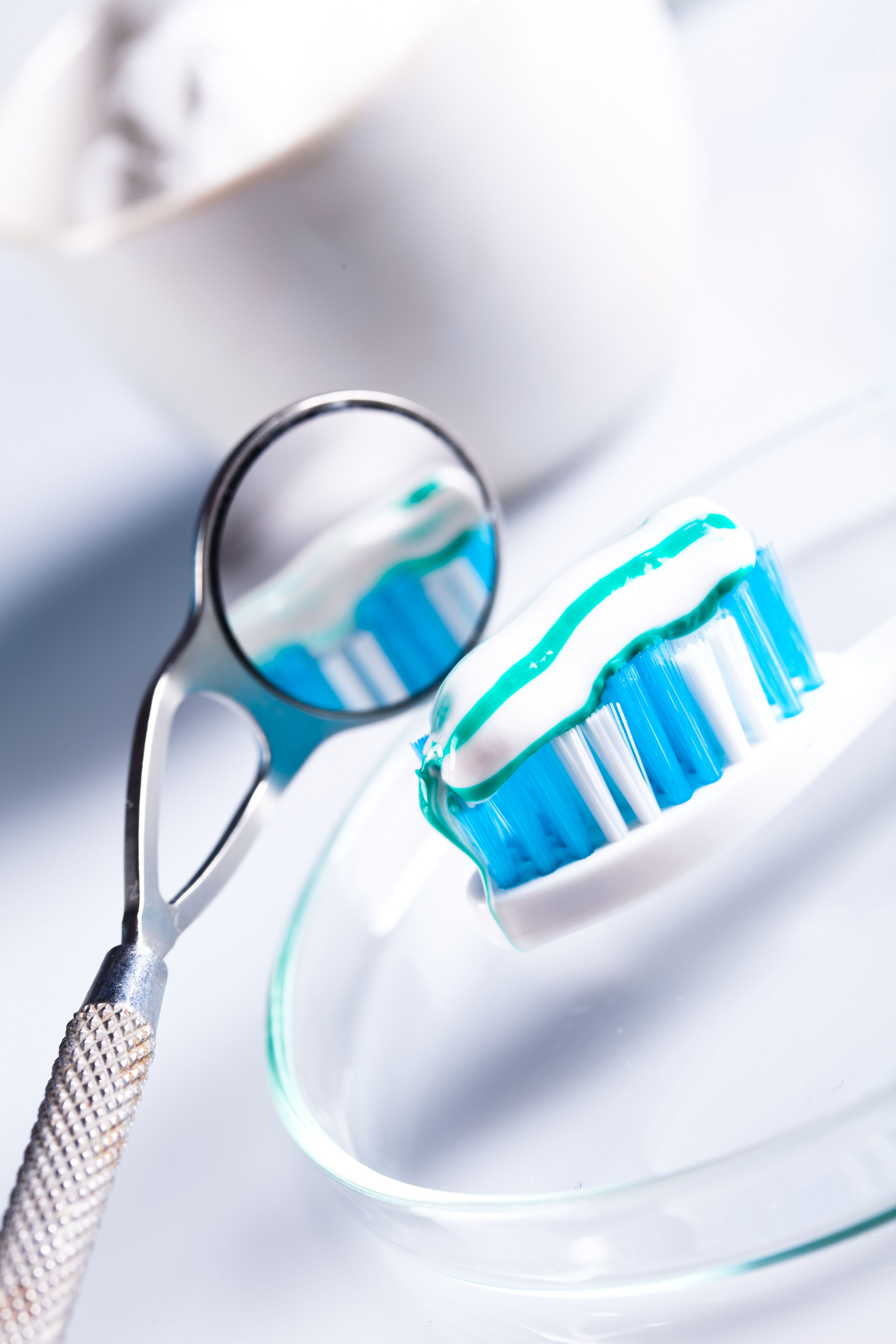 Preventive dentistry is one of the most important aspects of what we do at Dental Solutions. We take a holistic approach to care, considering how oral health affects the entire body. A commitment to practicing preventive care, including regularly scheduled dental cleanings, lays the foundation for an attractive smile and a strong, healthy bite.
At Dental Solutions, our experience in pediatric care helps kids develop a positive relationship with dentistry. We provide gentle treatment, and can administer pediatric sedation when necessary. Each of our staff members is handpicked for their friendly nature and we work tirelessly to provide a warm, welcoming atmosphere that puts our younger patients at ease.
Oral cancer screening is an important part of your biannual dental appointments. Dr. Stofer will first perform a visual check of your mouth's soft tissue and take note of any irregularities. We also utilize VELscope® oral cancer screening technology. The VELscope system highlights any abnormalities or lesions. If we detect any suspicious areas, we will biopsy the tissue for testing and help you receive the treatment you need.
At Dental Solutions, our comprehensive dental services include oral surgery performed by Dr. William Stofer. He removes wisdom teeth, places dental implants, and performs soft tissue biopsies. A range of sedation options are available to help you relax during these procedures.
If you have a painful toothache lasting for a few days, it's time for a visit to the dentists at Dental Solutions. There are many possible reasons you might experience tooth pain, but if an advanced infection is present, a root canal may be needed to save your tooth. A root canal at Dental Solutions is a routine procedure, and many of our patients express surprise that it is relatively simple and painless. Sedation options are offered for patients who are anxious or extremely sensitive.
Dr. Stofer can surgically remove impacted wisdom teeth at their Warsaw, IN, office comfortably and safely. We offer a variety of sedatives to ensure that you are relaxed and feel no pain during your procedure. Wisdom teeth usually emerge during adolescence and can often erupt improperly and cause pain and other problems.
Teaching Proper Brushing and Flossing
Your oral hygiene routine at home is essential to keeping your smile healthy. If you struggle with cavities and gum disease, you may be brushing or flossing incorrectly. Our doctors are happy to walk you through the most effective techniques and provide recommendations for the types of toothbrushes available.
"I have been seeing Dr. Stofer for over 10 years for all my wife and my dental needs. I have always received excellent service. I would recommend him and his assistants to anyone needing a dentist."

By David O.
Our Blog
A Closer Look at the Health and Beauty of Your Smile