Conceal Minor Imperfections with Dental Bonding
Dental bonding at our Warsaw, IN, practice treats cracked, chipped, decayed, and cosmetically damaged teeth through the application of a tooth-colored composite resin. Bonding at Dental Solutions is a popular and conservative treatment option because it is affordable and can be done in a single office visit. At the same time, it can greatly enhance your appearance and self-confidence. To perform bonding, Dr. William B. Stofer will apply composite resin to your teeth, shaping it for a smooth, near-flawless finish. Your dentist can also combine bonding with another cosmetic treatment, such as tooth reshaping, to achieve more comprehensive results.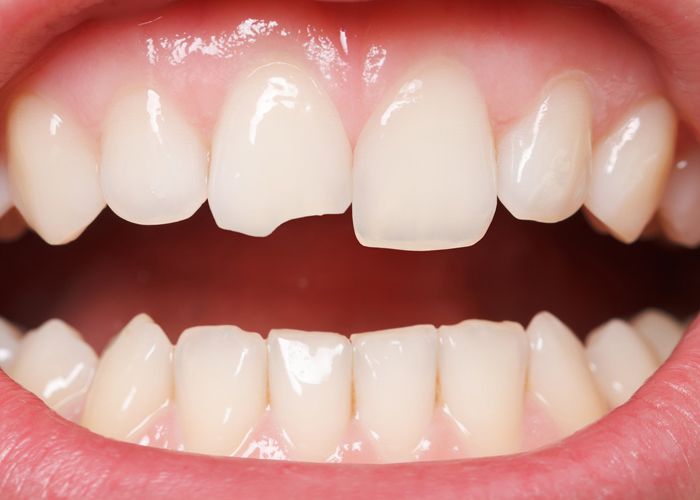 Is Dental Bonding a Good Option for You?
Bonding can be an effective treatment option if you are dealing with:
Chipped teeth
Cracked teeth
Worn edges
Misshapen teeth
Small teeth
Small gaps in your smile
Internal stains or other discoloration that will not respond to teeth whitening
Slight orthodontic misalignment
Since bonding can actually strengthen your teeth, it may be suitable even if you have suffered decay or other dental damage. However, you may require more extensive restorative care before undergoing this cosmetic treatment.
What Happens during Dental Bonding?
Before bonding, you will have a complete consultation with your dentist. You will discuss your specific goals for treatment. Then Dr. Stofer will plan a procedure to achieve the smile you desire.
Dental bonding is non-invasive, so you will not usually require anesthesia. First, your dentist will apply a mild chemical solution. This solution will "micro etch" your teeth, creating tiny grooves in your dental enamel. The process will not hurt your teeth, but will increase their surface area so that the composite can bond more securely. Next, your dentist will apply the composite resin. Composite comes in many different shades, so the material will blend naturally with your smile. Working carefully, your dentist will fashion the composite to conceal flaws and reshape your teeth. When the material has a smooth and lifelike finish, he will use a curing light to harden the composite. Finally, your dentist will polish your teeth to give your smile a natural luster.
The treatment can address numerous cosmetic concerns at once, making your smile brighter, straighter, and more youthful.
Benefits of Dental Bonding
The advantages of dental bonding include:
Conservative treatment: With bonding, your dentist will not need to remove any tissue. Thus, the treatment involves virtually no discomfort or recovery time. Additionally, bonding is reversible.
Appropriate for a wide range of patients: Bonding and porcelain veneers are similar in many ways. However, to place veneers, your dentist would need to reshape your teeth. This can be problematic if you have suffered enamel erosion. On the other hand, bonding may be appropriate, even if you have lost some enamel.
Affordable: If you are watching your budget, bonding may be more appropriate than veneers. You should note, however, that composite does not last as long as porcelain. Therefore, you will typically need re-treatments in the future.
Far-reaching results: Though bonding is conservative, it can still have a tremendous impact on your appearance. The treatment can address numerous cosmetic concerns at once, making your smile brighter, straighter, and more youthful.
Schedule a Consultation
Dental bonding is considered one of the easiest and least expensive cosmetic dental procedures, yet can provide dramatic results. To learn more about bonding and the benefits of this treatment, contact Dental Solutions to schedule your consultation.