Coffee and Wine After Teeth Whitening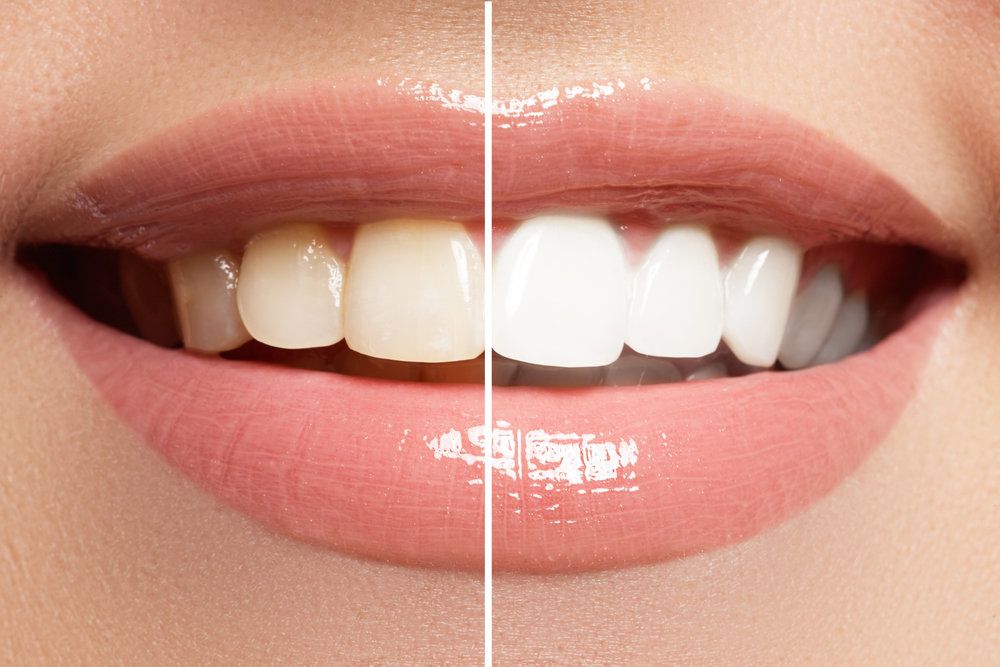 During teeth whitening treatment, a bleaching solution is applied directly to the surface of the teeth. This bleaching agent whitens the enamel surface, which includes the stained and unstained portions of the tooth. In other words, the stains aren't removed so much as the tooth itself is whitened. After a session or a few teeth whitening sessions at our Warsaw, IN practice, patients will notice dramatic improvements in the appearance and brightness of their smile.
To maintain the teeth whitening results, patients need to consider what comes after treatment. Dr. Bill Stofer gets a lot of questions about stains after teeth whitening procedures. The team at Dental Solutions would like to explore these topics in more detail.
Can My Smile Get Stained Again After Teeth Whitening?
Yes.
Even though you underwent a teeth whitening treatment previously, that does not protect the tooth enamel from future stains and discoloration. It's important that patients keep this in mind. We remind our cosmetic dentistry patients that having a beautiful smile takes proper oral hygiene and care after a teeth whitening session is completed.
So What Does This Mean for Coffee and Wine?
Basically, if you drink coffee or red wine, your teeth can develop stains and discoloration. That said, there are certain things you can do to limit the amount of tooth discoloration you experience if you do consume coffee and red wine.
Here's some helpful advice we give to our Warsaw teeth whitening patients for each type of beverage.
Tips for Drinking Coffee After Teeth Whitening
To avoid stains while drinking coffee, consider the following:
Cut Your Coffee with Milk - Adding a little milk or cream to your coffee doesn't just reduce the acidity. It also lightens the color of your coffee, which makes a difference for your teeth.
Use a Drinking Straw - If you're having iced coffee, a drinking straw allows the liquid to bypass your front teeth, reducing the potential for stains.
Drink Water with Your Coffee - If you can, have a glass of water handy as you drink coffee. Drinking some water can remove the stain-causing coffee particles from your teeth.
Oral Hygiene After Having Coffee - Be sure to brush your teeth 30 minutes after having coffee. Waiting this long allows your tooth enamel to recover from the acidity of the coffee.
Tips for Drinking Wine After Teeth Whitening
To avoid stains while drinking wine, consider the following:
Try a White Rather than a Red - Red wine stains teeth more dramatically than white wine. You may want to consider drinking more white wine when possible. It may make for some interesting pairings at dinner.
Drink Water with Your Wine - As with coffee, having water to drink alongside the wine can remove stain-causing particles from the teeth.
Oral Hygiene After Having Wine - Wait 30 minutes to brush your teeth after having some wine. Just like coffee, you want to allow the acidity to pass so yo can avoid damaging the tooth enamel.
Can I Undergo Additional Teeth Whitening Treatments If I Need Them?
Yes. In fact, many patients come back to our Warsaw cosmetic dentistry center for touch-up whitening treatments a few years later. It's common and it's simple, but most importantly, it keeps your smile looking great.
Learn More About Whitening Your Smile
To learn more about enhancing your smile and looking your best, be sure to contact a skilled cosmetic and restorative dentist. The team at Dental Solutions can be reached by phone at (574) 269-1199.
Related to This