Best Toothpaste for Porcelain Veneers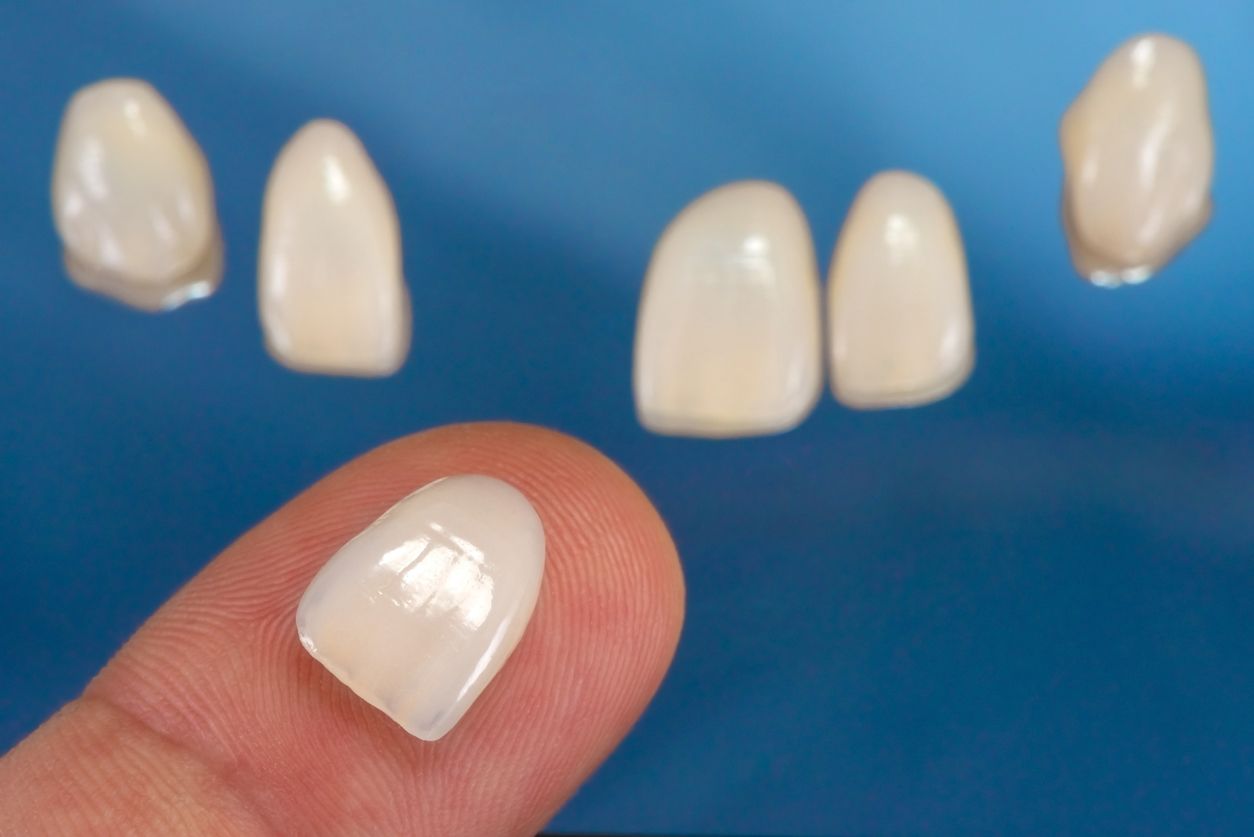 So many people have experienced incredible smile makeovers thanks to porcelain veneers here at Dental Solutions. These versatile ceramic shells are able to enhance a person's smile, masking chips, cracks, stains, and other aesthetic flaws.
After getting porcelain veneers placed, many people ask how they should keep their veneers clean. Brushing and flossing is essential, but it's important that patients do this right. With that in mind, Warsaw, IN dentist Bill Stofer, DDS would like to discuss the best toothpaste to use if you have porcelain veneers.
Why the Toothpaste You Use Matters
While porcelain veneers are extremely durable, they are not totally resistant to wear and tear. Over time, the veneers will gradually wear away and will eventually need to be replaced. Certain kinds of toothpaste ingredients can speed up the process of wear and tear, causing your porcelain veneers to erode prematurely.
In short, using the wrong kind of toothpaste can take years off the life of your porcelain veneers.
The Wrong Kinds of Toothpastes to Use on Porcelain Veneers
There are two kinds of toothpastes that patients with porcelain veneers and dental crowns should avoid:
Toothpastes with Abrasive Ingredients - Baking soda and other abrasive ingredients in toothpaste are relatively common. Unfortunately, they act like fine grain sandpaper on your porcelain veneers, scuffing at the material each time you brush your teeth.
Teeth Whitening Toothpastes - Hydrogen peroxide won't whiten your porcelain veneers. The chemical will instead soften the veneer material, which exacerbates the wear and tear when you brush your teeth.
The Right Kind of Toothpaste to Use on Porcelain Veneers
After patients get porcelain veneers at our Warsaw cosmetic dentistry center, we typically recommend that they use a non-abrasive gel toothpaste. These toothpastes contain no ingredients that can harm the surface of the veneers.
If you're looking for toothpaste on your own, be sure to search for non-abrasive gels. Some of these toothpastes are marketed as being for cosmetic dentistry patients, or ideal for people with porcelain veneers and crowns.
Your Toothbrush Can Also Make a Difference
We should also mention that your toothbrush can harm your veneers as well. If you use a toothbrush with stiff bristles, you will do serious damage to your porcelain veneers, not to mention your gumline.
Be sure to use a toothbrush with soft bristles so you can gently clean your teeth and veneers. A toothbrush with a small head is also ideal so you can properly clean all of the hard-to-reach places.
How Often Should I Brush and Floss with Porcelain Veneers?
Oral hygiene practices with porcelain veneers are the same as usual. Be sure to brush at least twice a day and to floss at least once a day. Ideally, you should brush and floss after every meal.
How Long Do Porcelain Veneers Last?
On average, porcelain veneers last about 10 years, though proper oral hygiene and avoiding bad habits can help extend the life of your veneers by a bit.
What Happens When I Need to Replace My Porcelain Veneers?
When your porcelain veneers do eventually need to be replaced, you can come to our Warsaw dental practice. We will be able to remove your old veneers and take impressions of your teeth so that new porcelain veneers can be created.
Learn More About Porcelain Veneers
For more information about porcelain veneers and whether or not they're a good option for your, be sure to contact a skilled cosmetic dentist. The team at Dental Solutions can be reached by phone at (574) 269-1199.
Related to This