If you are suffering from tooth pain, damage, or missing teeth, restorative dental care can address your concerns.
Dr. Bill Stofer provides modern restorative dentistry to prevent and repair issues that affect the health and function of your smile.
Explore what restorative treatment at our practice in Warsaw, IN, can do for your oral health and quality of life.
Restorative Dentistry vs. Cosmetic Dentistry
A Closer Look at the Difference
The purpose of restorative dentistry is to maintain or improve your dental health and function. On the other hand, cosmetic dentistry focuses on improving the appearance of your smile, largely through elective dental care.
While restorative treatments do offer some cosmetic benefits, dental form and function are always the primary focus. If you're looking to address purely aesthetic concerns, cosmetic dentistry may be the better treatment path for you.
Fortunately, in addition to our wide range of restorative dentistry services, we also offer a variety of cosmetic dentistry treatments, including Invisalign®, teeth whitening, and porcelain dental veneers. Our Warsaw team can conveniently handle all your dental care needs under one roof.
What Can Restorative Dentistry Do for Me?
Preserve Your Oral Health
Your teeth must be maintained with regular dental care to ensure good long-term oral health. When you attend biannual dentistry appointments, Dr. Stofer can protect your natural teeth, help you avoid uncomfortable procedures, and save you money by preventing the need for more costly treatment.
Relieve Your Dental Pain
Cavities, cracks, chips, and infections can all cause dental pain, making it difficult to chew food and enunciate. Painful conditions require immediate care from a dentist in order to prevent extractions and to restore maximum functionality to your smile.
Boost Your Confidence
Issues that affect your oral health can also negatively impact the appearance of your teeth. The dentistry procedures Dr. Stofer offers can not only keep your smile healthy, but also help it look brighter, fuller, and more youthful.
Let's Get Your Smile Back on Track
Request a Consultation Today
If you're in need of dentistry that can help you enjoy optimal oral health and function for years to come, look no further than Dental Solutions in Warsaw. Our dentist, Bill Stofer, is a highly qualified practitioner who has helped many patients like you overcome a wide range of dental issues with gentle, effective care.
After receiving his degree in dentistry, Dr. Stofer wanted to continue his educational journey in order to continuously provide the highest standard of care to his patients. He attended the Dawson Academy, one of the nation's most prestigious institutions for the continuing education of dental professionals. He received advanced specialized training in a full scope of restorative procedures.
If you're ready to work with a dentist who has the skill, experience, and training to provide the results you want and need, request a consultation today. You can contact us online or call us in Warsaw:
"It was a great experience!"
5-Star Reviews From Warsaw Patients
From start to finish, the staff is so professional. Yareli is so helpful and accommodates your needs. Julie is a top notch hygienist! Minimal discomfort for my whimpy mouth! Dr. Stofert very pleasant and reassuring. This is what I needed.
View on Google
My hygienist Brenda got me in right on time. She was most courteous and answered all my questions. She made me feel very comfortable. Dr Stofer checked me (and my x-rays) over and thoroughly explained the dental work I needed. Together we worked out a plan to get it completed. It was a great experience!
View on Google
Our Featured Restorative Procedures
Nervous About Your Dental Care?
We Offer Sedation Dentistry
Does the thought of visiting the dentist make you nervous? Do you have an especially sensitive smile that makes dental care more uncomfortable than it should be? You have nothing to fear at our Warsaw practice—we offer sedation dentistry.
You can choose to receive oral conscious, nitrous oxide, or IV sedation, depending on your unique needs. Each of these sedation dentistry options can help you feel deeply relaxed during your dental care, so your visit flies by without worry.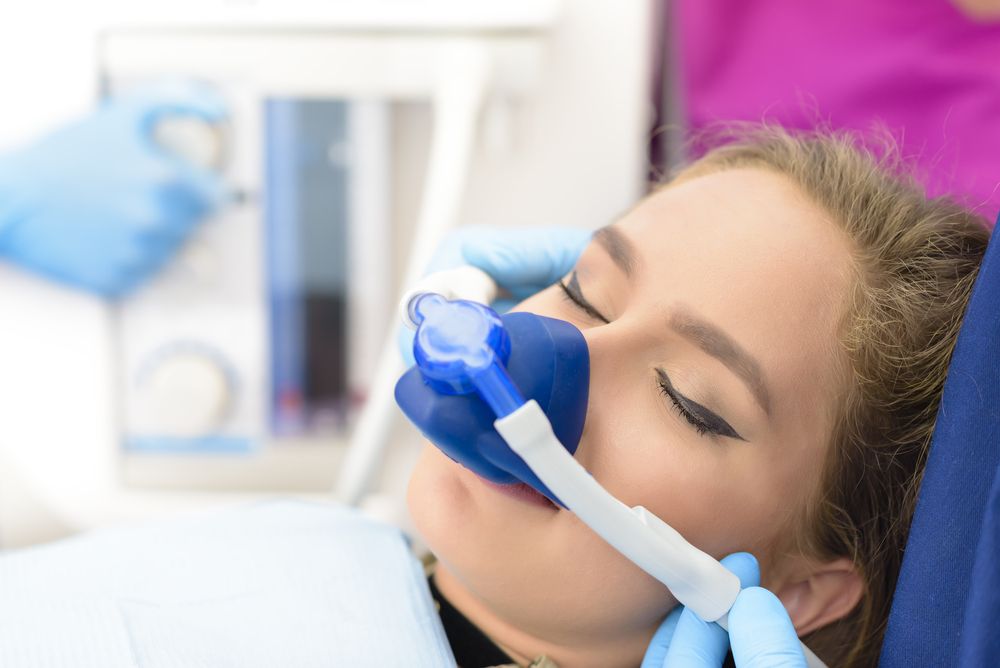 Insurance and Financing
For Restorative Dentistry
Because this type of dentistry is considered medically necessary, you should receive coverage for your treatment. Elective dentistry treatments, like veneers and Invisalign, are not covered. We accept most forms of dental insurance, and a member of our team in Warsaw can file a claim on your behalf to help you maximize your coverage.
If you are uninsured or have high out-of-pocket costs for your dental care, financing can help. We accept CareCredit®, which offers payment plans with little or no interest. You can arrange a monthly repayment plan that works for your budget.
"The best dental care I've ever had."
More Kind Words From Our Patients
It's been a year since I came to Dental Solutions, and I have to say this is the best dental care I've ever had. Everyone is so kind, gentle and understanding! Dr. Stofer is good at explaining what needs to be done. I would recommend Dental Solutions to anyone looking for dental care!
View on Google
I had a tooth issue over the weekend. First thing on Monday morning I called and they got me an appointment for that same day. The staff was amazing and so caring. Dr Stofer was a "gentle giant" with a spot on assessment and understanding personality! I left with one less tooth, but a thankful heart for finding an amazing dental office!! Thank you Dental Solution of Warsaw, IN
View on Google